What's New
2022.03.31.MOT Donated to Peace Winds Japan to support ARROWS(Airborne Rescue & Relief Operations With Search)from our volunteer activity "A cup of your heart"!
We donated 55,000 yen to ARROWS(Airborne Rescue & Relief Operations With Search)as the fundraising destination for our volunteer activity "A cup of your heart" in 2021. 55,000 yen includes the donations from officers and employees (27,130 yen) and an addition from the company.
We have received a letter of appreciation from Peace Winds Japan for our donation.
A cup of coffee to bring someone a smile.
We will continue "A cup of your heart" volunteer activity and contribute to the society.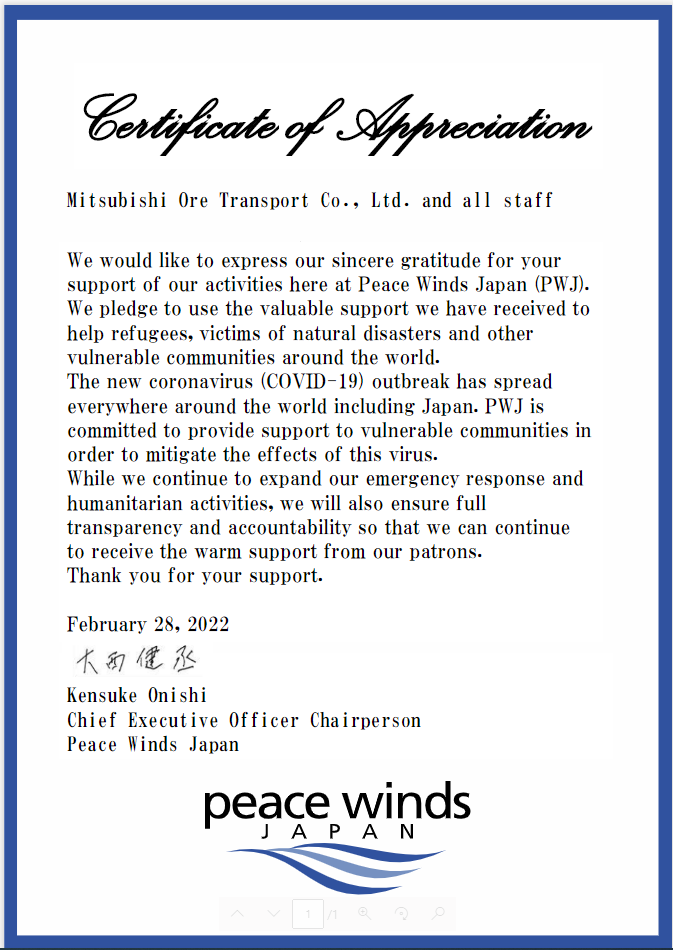 ARROWS https://arrows.red/